Budget Checklist For A Savvy Millennial Homebuyer
If you want to buy a home, but aren't sure if your budget can handle soaring cost of real estate, there are things you can do to stretch your buying power. Become a savvy homebuyer without breaking your budget by following tips provided by Millennial Housing & Lifestyle Blog:
First and foremost, get pre-approved for a home loan. This means, filling out a mortgage loan application and go through the process of securing financing. When you're ready to make an offer on a home, you'll know exactly how much you can afford. And you can prove to a seller that your offer to purchase is a sincere one.
Explore creative financing options. During the home loan pre-approval process, ask about ways to get creative with your financing. Low down payment options, first and second mortgage combinations and first time buyer programs might help you afford more funding. Many lenders are now offering interest-only home mortgages; just make sure you thoroughly evaluate the terms for this type of home loan. Down payment grants are also available in some instances and might be worth investigating or discussing with your real estate agent.
Sell your existing home first. Although selling your existing home before finding new real estate to buy can be a little nerve wracking, any inconvenience will be offset by your ability to make an offer with cash in hand. Contingent purchases are not the best when negotiating to buy a home. Having your financing in order and your bags packed will give you the advantage in a competitive market.
Look for vacant homes. Perhaps a seller's job has transferred out of the area or maybe a family purchased a new home before putting their existing one on the market. In any case, a vacant home could be just the deal for a savvy Millennial homebuyer, so have your real estate agent look for vacant property in your preferred neighborhoods. And keep in mind, the longer a house stays empty, the greater your negotiating power will be.
Consider cosmetic fixers. If you're handy with a paintbrush, a toolset and gardening equipment, consider buying real estate in need of cosmetic fixing. Property that lacks curb appeal needs minor handiwork or the yard overhauled could end up being the home of your dreams for a price you can afford. You just need to look beyond the ho-hum to see the potential of a cosmetic fixer.
Don't discount bank foreclosures. One person's loss could be your gain if you buy real estate in a bank foreclosure. Although the search for a decent foreclosure may take a while, your real estate agent should be able help. The U.S. Department of Housing and Urban Development can be an excellent resource for foreclosed properties. Because HUD houses are sold at market value, your best bet will be homes that need cosmetic work or even major repair.
Find an older, smaller home. Older homes are typically priced much less than newer construction and don't tend to create buyer bidding wars. If you can enjoy life in an older and smaller home in a neighborhood or suburb off the beaten path, this could be your ticket to real estate ownership.
The cheapest house in the best neighborhood. You have your heart set on a specific and expensive neighborhood. Maybe it's the school district that you're interested in. Or perhaps it's the close proximity to downtown or the waterfront. In any case, a budget-savvy buyer will look for the least expensive home for sale in the neighborhood. If you're not in a hurry, you can even play the waiting game to see what properties come on the market. Your real estate agent can be a real asset in this case by investigating potential sellers.
Buying real estate without breaking your budget will require research and compromise. On moving day, however, you'll have the satisfaction of knowing that your homework paid off!
Posted by Millennial Housing & Lifestyle by Angie Lee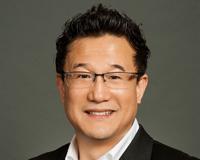 Author:
Justin Kim
Phone:
206-854-5348
Dated:
March 15th 2016
Views:
2,049
About Justin: Justin consistently exhibits the knowledge, value and dedication that have earned them a reputation ...