Homeowners And Age In Seattle
Since the bubble in 2005, the number of homeowners have grown and is at a record high in 2015. As of 2015 100 percent of home owners in the King County that has seen growth in numbers are of the group aged 55 and over while the biggest decline was seen in the 35-55 age group. You may ask how is this possible but there are many different factors that made this happen, for instance, the baby boomer generation has been homeowners before hand and has now aged to where they are in the next bracket which causes the statistics to move up as well as many older people are coming to Seattle to retire or relocate. As for the 35-55 age group, they were in the mist of the big bubble and while some prevailed many lost their homes and with that effecting their credit it may become difficult to purchase another home, along with the rising rents. While the national homeownership stats are way down by 25 percent for aged 35 and younger, King County has only dropped in 1 percent compared to the national number. Even though the market is competitive, job opportunities here has let the millennials get good paying jobs and purchase as first time homebuyers, deferring from the rising rent.
Full Article: http://bit.ly/2eXkZPs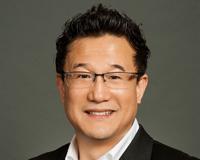 Author:
Justin Kim
Phone:
206-854-5348
Dated:
November 15th 2016
Views:
1,153
About Justin: Justin consistently exhibits the knowledge, value and dedication that have earned them a reputation ...