Some Thoughts On Open Houses And Real Estate Agents
Some thoughts on Open Houses and Real Estate Agents

By Ann Brooks
GetGomezHomes.com
Most every one has a job. Mine just happens to be in Real Estate. I make my living by building relationships with people. Finding them places to call home. Helping them get the highest price possible when selling. I am part counselor, part Mom, part negotiator, part detective, part navigator. Buying or selling a house will be the largest deal most people will ever make. There is a lot of emotion involved. A LOT of emotion.
We hold open houses as often as possible. That means we're working on our weekends. For the most part, I LOVE doing open houses. I love seeing the different styles, accessories, decorations. I am honored to be asked to help someone hand their beloved home off to a new family who will create new memories under this roof. I walk through the rooms trying to imagine what it's like to live in these spaces. What joys have been experienced here? How many skinned knees were kissed and bandaged on this countertop? Did someone shyly come down this staircase in their freshly ironed prom dress? Were fantastic dinner parties thrown here? It is all truly humbling to me.
So many kinds of people come through open houses, and I honestly love that. The neighbors down the street who always wanted to know what the inside of this house looked like. The folks who are hoping to be able to scrape enough money together to buy the home of their dreams. The weary couple who's looked at what feels like a million homes. The young family needing more bedrooms, now that their number is expanding. I love talking to them all--even the folks who have no designs on buying a house anytime soon.
But here's what makes my job challenging: people who leave us bogus contact information. Hey--I get it! I don't want to be hounded by sales people, either! So this is what I'd challenge you to do: BE HONEST. If the agent is pushing you to write down your name and number and e-mail address, and you don't want to--just say, "No thanks." It will NOT hurt our feelings. Or maybe if you're not going to be in the market for a home until next summer, give the agent your contact info and write: "Do not contact me until next June." If the agent bombards you with e-mails, you know that this might not be the agent for you. If you are already working with an agent, just say so.
Also: please don't assume we are sleazy BS artists. I know there are some shady characters out there in my profession--there probably are a few bad apples in your line of work as well. I'm sure you don't want me lumping you into a group in which you don't belong; I'd ask you to do the same for me. I am a good Realtor. I take great care with my clients. While my income is based on commission, I really don't care whether you want to spend $200,000 or $2 million dollars. You will get the same treatment from me no matter the size of the transaction: honesty, integrity and hard work to get you the best possible deal. I don't know anyone in our office who operates like those knuckleheads on TV--the agents who appear to care nothing about their clients and are pushing folks to buy expensive properties just to rake in more money. Those guys operate in a world that's NOTHING like the world in which I do business.
Dave and I have a little slogan on our cards which reads "Your Agents for Life." It is not a tag line we just threw on without a lot of thought. Our promise to ourselves and to our clients is to always do the right thing. If we treated our clients poorly, we'd get no referrals and zero repeat business. Our very livelihood depends on referrals and repeat business!
I make my living by building relationships with people. It is sometimes frustrating, usually rewarding, and always challenging. And I wouldn't change all of that for the world.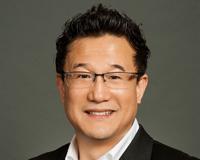 Author:
Justin Kim
Phone:
206-854-5348
Dated:
August 26th 2016
Views:
273
About Justin: Justin consistently exhibits the knowledge, value and dedication that have earned them a reputation ...