Strategies For Winning A Bidding War
Strategies For Winning A Bidding War
In today's housing market, you are more than likely to run into multiple offers/competition situations with other buyers on the same home. It is something buyers can't avoid these days with lack on inventory on the market. What are some of the things buyers can do in order to have a better shot at winning? I have written hundreds of offers in multiple offer situations and winning depends on many factors but here are some important tips!
1. Price is the number one factor and #1 consideration for many sellers. When putting an offer together, consider putting your best foot forward. Don't expect to get a counter offer from the seller, when the seller states they will review offers on certain date, they will review and pick the best offer. Don't get caught up in the heat of the moment and make an offer you will regret later but make an offer you can live with despite you paid above the market value.
2. It is always a good idea to find out what the seller is looking for, I had cases where seller wanted to rent the house back for couple of months after the closing because of their work transfer or they were actually looking for someone who actually will enjoy the home (This seller actually interviewed all buyers to pick the one and it wasn't the highest offer).
3. Get your financing in order. If you are competing with all cash offer and they are offering more than what you can afford, there is not much you can do but getting a solid pre-approval from a reputable lender is the 2nd best. Work with a lender who has a great reputation and experience.
4. Offer Terms. By offering higher earnest money deposit, getting your inspection done prior to submitting an offer, shortening your closing date are some of the things you can do in order to make your offer stand out.
5. Write a letter. If you absolutely love the home, perhaps writing a letter to the seller why you and your family should live in the home. Show the love! I was representing a seller on a home and the buyers wrote a lovely letter addressed to the seller. Buyers have done their homework and found out sellers were christians and buyers absolutely made sure sellers know they are in fact christians along with their love for the home. Offer was about $10,000 less and to my surprise, my client accepted an offer their offer. You never know what can happen.
6. Work with an experienced and well know realtor in the area. The more respected they are within the community, the better shot they have at in helping you win that war! Always be on the good side with the listing broker and the seller by showing respect and be curtesy whenever you have chance of getting in front of them.
The Team 4nwhomes at Keller Williams Realty CPRE have over 50 years of combined experience the help assist you in buying and selling your home in Snohomish and King counties including Bothell, Mill Creek, Lynnwood, Bellevue, Kirkland, Everett, Seattle, and surrounding cities, Please give us a call with any questions or comments, we are here to make your dream a reality!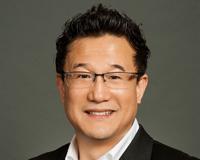 Author:
Justin Kim
Phone:
206-854-5348
Dated:
February 25th 2016
Views:
683
About Justin: Justin consistently exhibits the knowledge, value and dedication that have earned them a reputation ...