Video Is Worth Million Words
A Picture is worth a thousand words but a Video is worth a million words!
Over the past 16 years as a real estate broker, I have viewed thousands, if not millions of photos for homes on the MLS, print, and over the internet taken either by other agents, or by professionals. Some have done tremendous job and made the properties stand out but have seen some really poor photos perhaps taken with their cell phone cameras. With the advancement of technology/internet, more and more buyers and sellers are turning to internet to start their initial home buying search or finding agents to sell their home. People are becoming more visual and many buyers and sellers demand more than just great photos.
Over the years, I have incorporated videos on all my listings and have invested a lot of money on cameras, lenses, camera stabilizers, editing software, and even a drone to make sure my listings get the maximum exposure when it hits the market for sale. My listings with video tour gets about 50% more pages views online versus ones without video tours.
Aerial Photography & Video
Using Drones for aerial photos and videos is a great way to show off the homes exterior features, land, and neighborhood but it comes with its own risks and issues especially with FAA. There had been cases of injuries, crashes, and even near misses with commercial aircrafts and FAA is trying come up with rules on this. I know they have recently required all drones to be registered, tagged with its own registration numbers, and also operator will have carry small UAS certificate of registration while flying.
Here is a sample video from youtube on what might be possible with drone!
Video Tours

Many real estate agents in my area (Snohomish & King county) are using videos tours in their marketing, some are better than others but some area really bad and it will have been better off by not having that video at all. Very poor video and audio quality but what gets me is the how shake the video is. Watching the video makes me feel dizzy to a point where I'm running straight to the bathroom. Having a HD quality video camera, MIC, and video camera stabilizer makes the video is the key to successful marketing the home for sale. I recently listed and sold a home in Lynnwood, WA with a HD quality video along with some aerial video shots incorporated. Buyer who saw the video made an offer and purchased the home based on the video. This was a large home with over 3,000 SqFt and the buyer was single who did not need to buy a home that large. To make the long story short, buyer ended up selling the home within 2 months of the purchase because the home was just too large. Video is very important part of the marketing when it comes to selling your home. So when your realtor is not using HD video to market your home, think twice and contact someone who does.
Here is the one of the sample videos we took for our listing in Lynnwood, WA
Team 4nwhomes.com employees very efficient, highly effective marketing system to sell your home quickly and for the most money in your pocket. Not only we do all the traditional marketing, we utilize HD video tour, Facebook, google advertising, and other highly effective online and print marketing to get your home sold quickly! Did I mention we also have highly trained buyers agents to help assist you finding that perfect home? Contact Justin Kim today at 206-854-5348 to your no obligation consultation.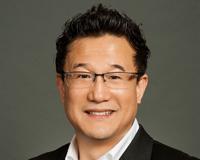 Author:
Justin Kim
Phone:
206-854-5348
Dated:
February 25th 2016
Views:
882
About Justin: Justin consistently exhibits the knowledge, value and dedication that have earned them a reputation ...